Celebrate Mother's Day 2022 in Shrewsbury at The Corbet Arms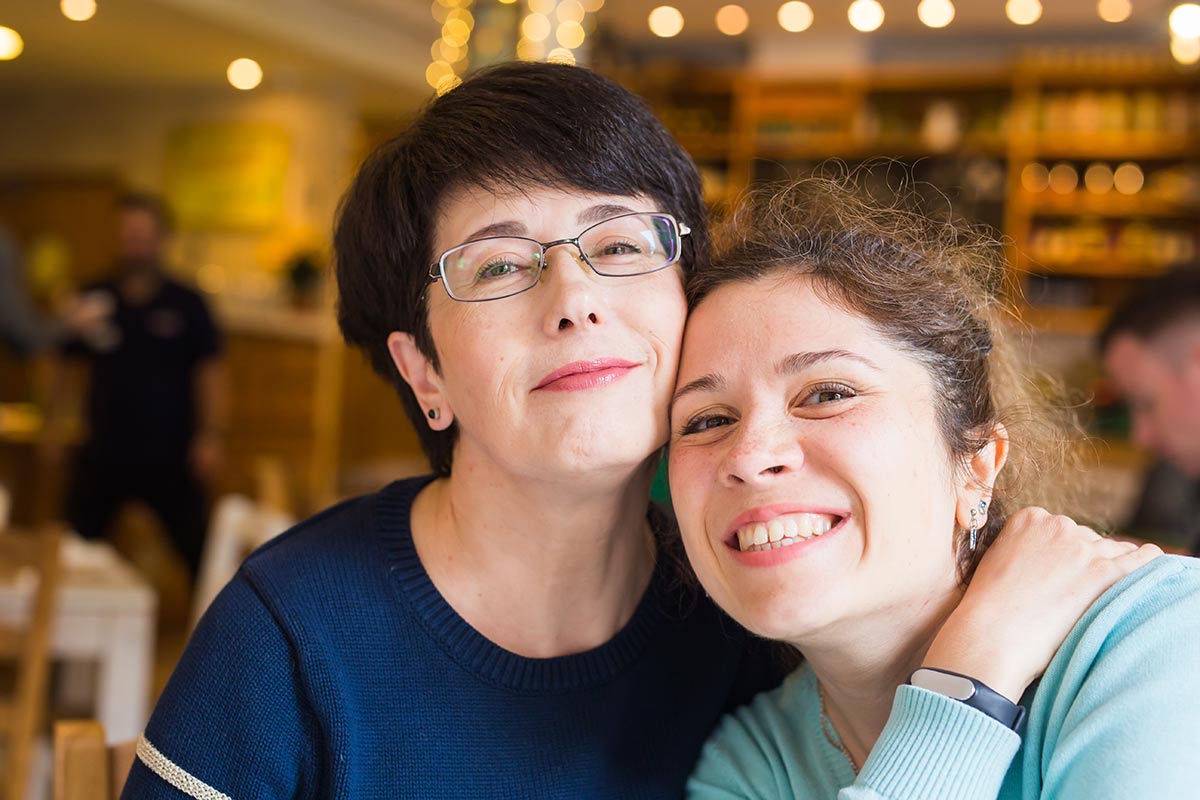 Mothering Sunday is the perfect day to celebrate that special person in your life. An opportunity to show your love and admiration to your mum, grandmother, auntie, step-mum or the mother of your children. At The Corbet Arms in Shrewsbury, we have put together a special Mother's Day menu, full of classic British favourites, to make sure Mum isn't disappointed.
When is Mothering Sunday?
Our Mother's Day menu
Starters
Our chefs have prepared a feast worthy selection of starters that will set your appetite for the main event.
The prawn & crayfish salad with Marie Rose sauce is a classic British dish that we've given an extra special twist. Served with granary bread & butter (or Gluten-Free alternative).
The Corbet Arms' homemade warm mushroom and stilton roasted tart is a symphony of flavour that simply melts in your mouth. We recommend you put the brakes on for this one and enjoy every last bite.
Our chicken liver & garlic parfait is a firm favourite with our regulars, taking the humble parfait to new heights. A generous portion of creamy, garlicky liver, topped with onion jam; served with dressed leaves and a toasted bloomer (or Gluten-Free alternative).
For lovers of Eastern flavours, we recommend the crispy duck salad. A Gluten-Free medley of crispy shredded duck with mixed leaves, red onion, cucumber and cherry tomatoes. Served with a mango & sweet chilli dressing and crushed poppadums.
The roasted beetroot salad is very much a spring dish, but delicious any time of year. Red and golden beetroot, served with whipped goats cheese, toasted pistachios and a red wine syrup in a bed of dressed leaves. Also available as a vegan option.
If you're looking for a warming option, our homemade tomato and basil soup is just the ticket. Packed of handpicked tomatoes and aromatic basil leaves, finished off with a swirl of cream. Served with crusty bread (or Gluten-Free alternative).
Main Menu
The Corbet Arms' Mothering Sunday take on a traditional roast dinner is served as only we can do it, with the finest produce and preparation. Where available our meat is sourced from local Shropshire farms, root vegetables are locally sourced and our homemade Yorkshire puddings boast an impressive rise.
Choose from succulent roast beef, tender cuts of lamb, juicy pork loin or melt in your mouth #1C1F21 with all the trimmings. All served with roast potatoes, a creamy carrot & swede mash, tender stem broccoli and carrots; topped off with lashings of homemade deliciously thick gravy.
Our vegan-friendly mother's day main is a delicious roast mushroom, leek & thyme pie. Expect sweet leeks and earthy mushroom umami, accented by the warming aromatics of thyme with a silky vegan bechamel sauce, encased in a crisp golden pastry case; to die for.
If you're looking for something lighter, you might prefer our gluten-free baked salmon fillet with celeriac mash, charred fennel and tomato & red pepper sauce.
We've not forgotten about the little ones, we've designed a delicious children's menu for 3-12 year-olds that's full of all the favourites including:
Homemade mini fish and chips (with Gluten-Free alternative), locally sourced sausage, beans and chips, breaded chicken fillets, beans and chips; and tomato & basil pasta. And of course, dessert! Our 2-course child's menu is £6.95.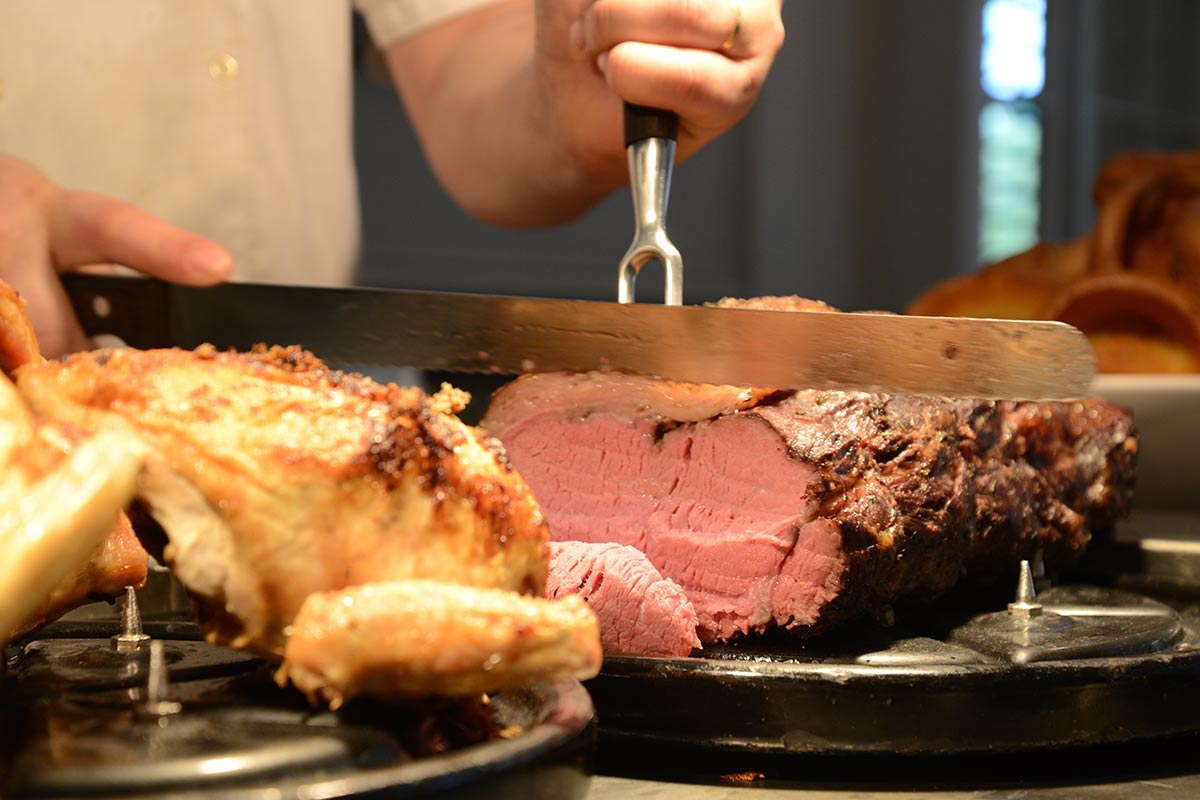 Desserts
We're sure Mum won't be disappointed by our twist on desserts either, from rich cream-filled profiteroles topped with a luxurious chocolate sauce to classic British staples such as apple and blackberry crumble, homemade sticky toffee pudding or raspberry Bakewell tart.
For those who like to keep things light, our sorbets (passionfruit, cherry, or raspberry) are the perfect end to any meal.
Then there's the firm favourite, the cheeseboard. Our cheeses (Welsh mature cheddar, French brie and Shropshire blue), served with chutney, celery, grapes and biscuits are just what the doctor ordered.
Alternatively choose to indulge with New York Cheesecake, warm Belgian Waffles or a helping of Cheshire Farm ice cream.
Relax and enjoy your special day
Information for large groups
Our online booking system can only accept groups of up to six people. If you want to book a table for a large group on Mother's Day please call us on 01743 709 232 or via the contact form below.
Message the team
Fill out the form below and we'll get back to you as soon as possible.