Pubs with Rooms in Shrewsbury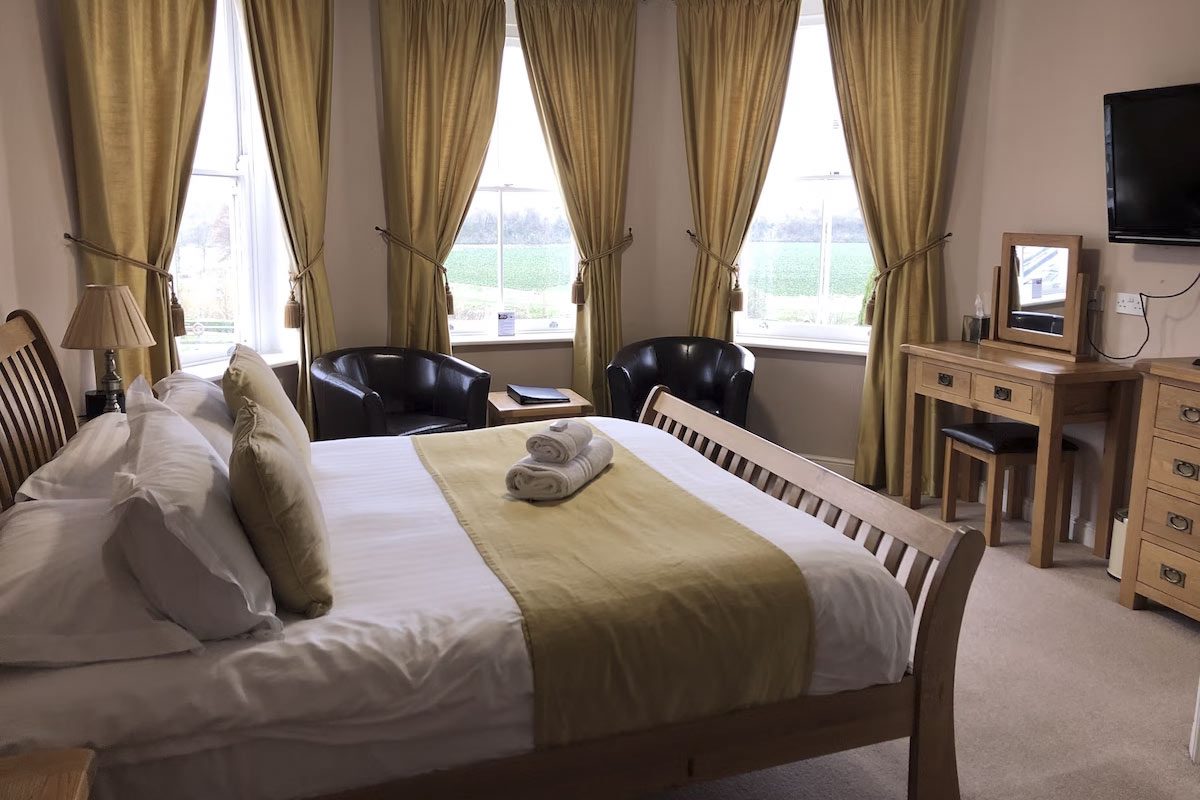 Nestled in the heart of England, Shrewsbury stands as a beacon of history and culture. This historic town is renowned for its iconic inns, offering locals and travellers a taste of traditional England. Along the River Severn, these establishments showcase the character of Shropshire, blending the old-world charm of inns with modern comforts.
The Rich History of Shrewsbury's Pubs and Inns
Travelling through Shrewsbury's streets is like stepping back in time. Each pub tells a story; some are centuries old, testifying to the town's vibrant history. Many of these pubs have witnessed pivotal moments, from the bustling market days to civil wars, encapsulating the essence of this historic town.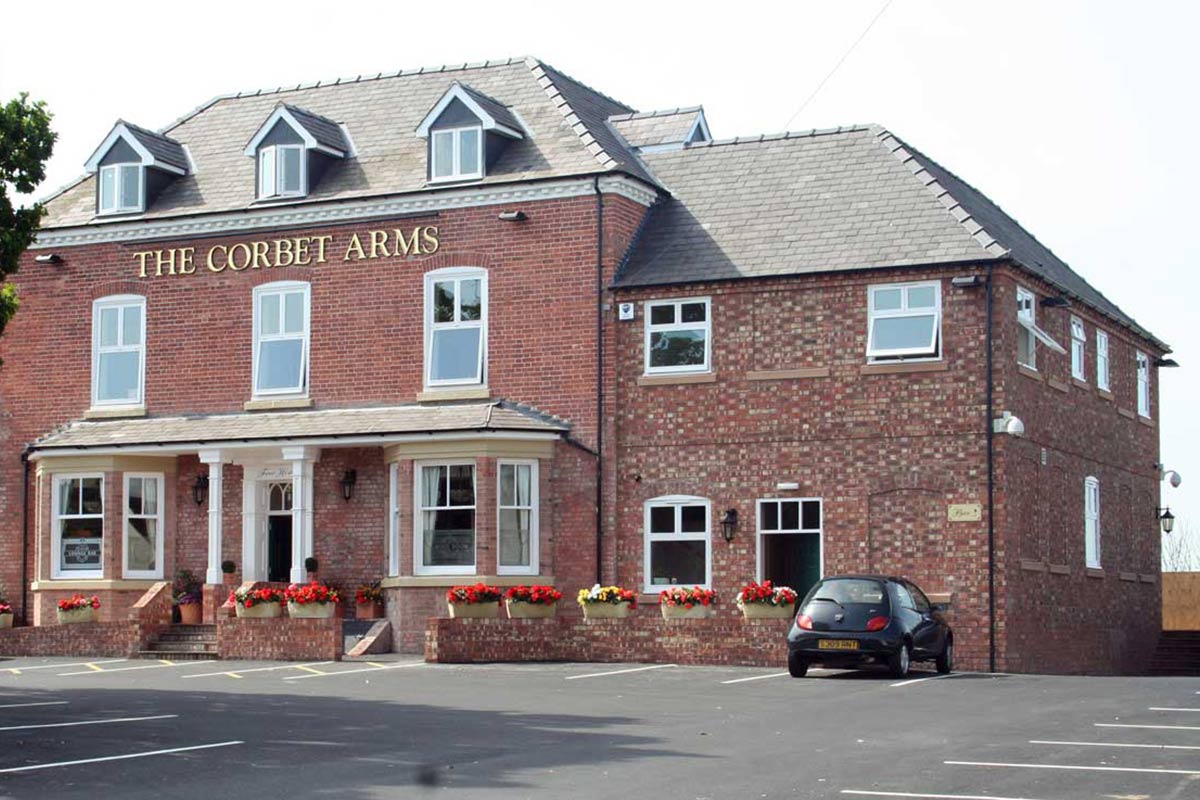 The Rich History of Shrewsbury's Pubs and Inns
Beyond their historical significance, these pubs offer warm, welcoming environments. Whether you're looking for a lively bar atmosphere or a quiet inn near the South Shropshire Hills, there's a place for every traveller.
One such pub is The Corbet Arms situated just a stone's throw away from Shrewsbury.
The Corbet Arms is more than just a pub; it's an experience. The River Severn meanders nearby, and plenty of outdoor seating is in their large garden area, perfect for a drink on a sunny day.
Known for its mouth-watering dishes emphasising local produce and traditional recipes, the dining experience here is unparalleled. Surrounded by the beautiful landscapes just outside Shrewsbury, The Corbet Arms offers guests a serene retreat combined with the warmth of age-old English hospitality.
The Oldest Pubs in Shrewsbury with Lodgings
Shrewsbury is graced with some of England's most ancient and charming pubs and inns. Among its historic treasures is The Golden Cross. Established centuries ago, it is one of the town's oldest pubs. Stepping inside, visitors are immediately transported back in time, surrounded by timeworn beams and a character steeped in history. It's more than just a pub; it's a journey through Shrewsbury's rich past. From its cask ales to good food crafted from local produce, The Golden Cross provides both a culinary delight and a comfortable stay, capturing the essence of Shrewsbury's legendary hospitality.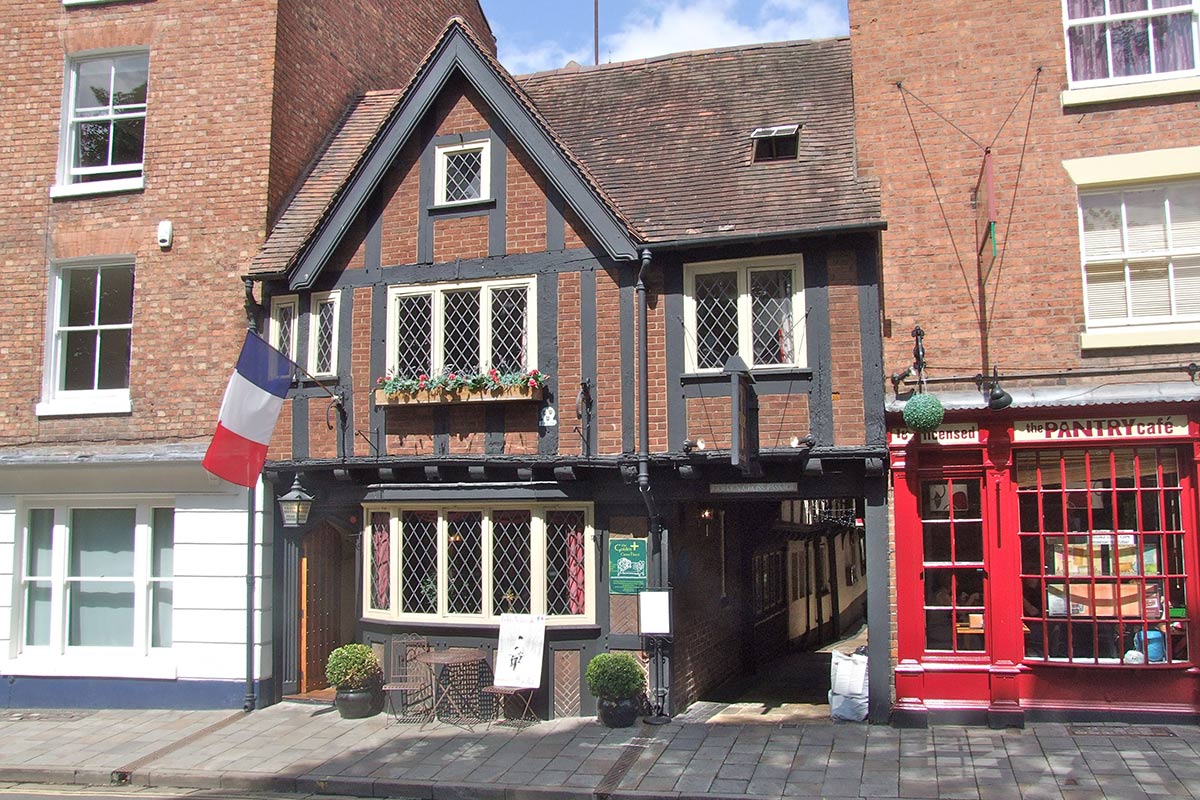 Factors to Consider: Location, History & Amenities
When in Shrewsbury, choosing the right pub to spend the night isn't just about finding a place to sleep. It's about immersing oneself in the culture. Do you prefer a pub close to the lively streets or one tucked away for a quiet retreat? Are you keen on tasting traditional pub food, perhaps fish and chips, or exploring a menu filled with contemporary takes? And of course, for those who enjoy walking and exploring, being situated near the Shropshire Hills or the meandering paths by the River Severn can be a treat.
Nestled in the town's heart, The Prince Rupert Hotel's roots go back to the 12th century. Initially the residence of Prince Rupert, King James I's grandson, its transition to a hotel has made it an integral part of Shrewsbury's hospitality heritage. Here, medieval charm meets modern luxury, promising an unforgettable stay.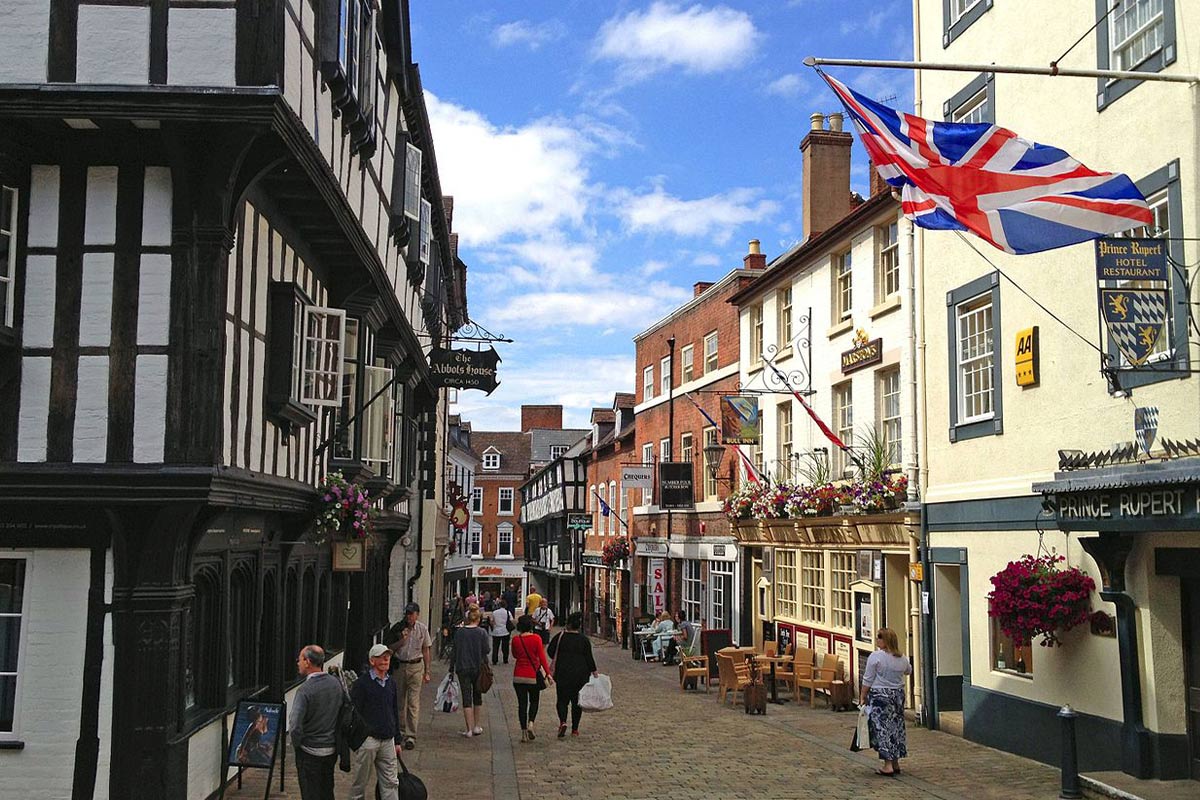 Top Pubs with Rooms in Shrewsbury
From the Prince Rupert Hotel with its award-winning restaurant to hidden gems tucked away in quiet corners of town, Shrewsbury offers many choices.
Take The Bull Inn, with its history evident in every nook and cranny. Guests can indulge in Shrewsbury's architectural legacy during their stay while the on-site bar serves up classic Shropshire ales and hearty pub fare..
Pub Accommodation with Unique Features
Many pubs in Shrewsbury pride themselves on their unique offerings. Some have live music nights, turning a quiet evening into a lively affair.
One such place, an emblem of Shrewsbury's historical essence, The Old Post Office, stands proud on Milk Street. The exterior, which retains its traditional appearance, has live bands on at the weekend as well as a popular Sunday Karaoke, offering visitors a selection of the finest local ales and a lively and welcoming atmosphere.
Some foodie hotels might boast beer gardens, like the boutique Lion + Pheasant or just outside of Shrewsbury at The Corbet Arms, perfect for Summer days enjoying great food in the open air.
Others are perfect for dog lovers, such as Darwin's Town House, who's sister company, The Loopy Shrew, is one of many dog-friendly pubs that serve food, ensuring their furry friends are just as welcome.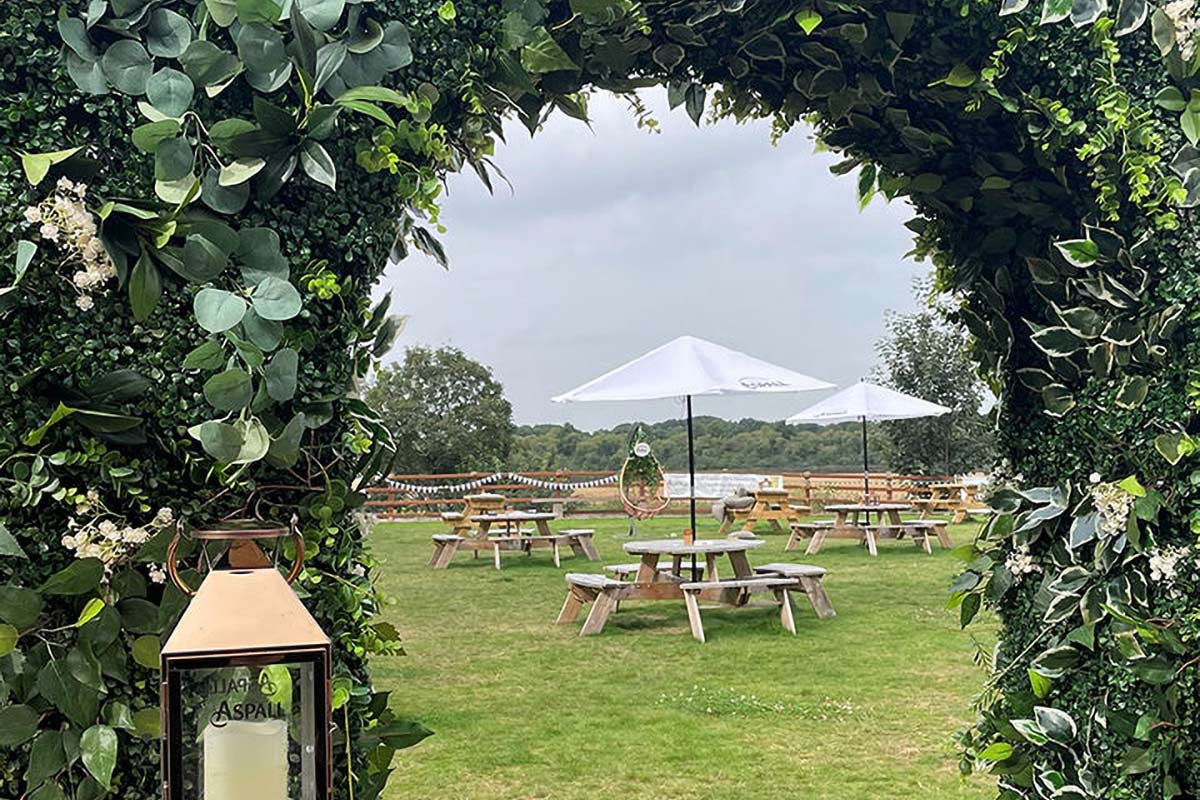 Celebrating Special Occasions: From Birthdays to Anniversaries
The pubs in Shrewsbury are not just places to drink; they're venues where memories are made. Their friendly atmosphere makes them the perfect place for celebrations, big or small. Whether it's a birthday, an anniversary, or a Friday night out, a pub is waiting to make it special.
One special mention is the Drapers Hall Hotel in Shrewsbury is a remarkable blend of historic charm and contemporary luxury. Housed in a 16th-century building originally for the Drapers Guild, it has evolved from a schoolhouse to its current role as a boutique hotel. With Tudor designs complemented by modern amenities, the hotel offers an immersive experience combining comfort and a rich history. Its restaurant, committed to a farm-to-table approach, serves exquisite English cuisine using the finest local produce. In the heart of Shrewsbury, Drapers Hall stands as a testament to time, seamlessly bridging centuries of stories with today's refined hospitality.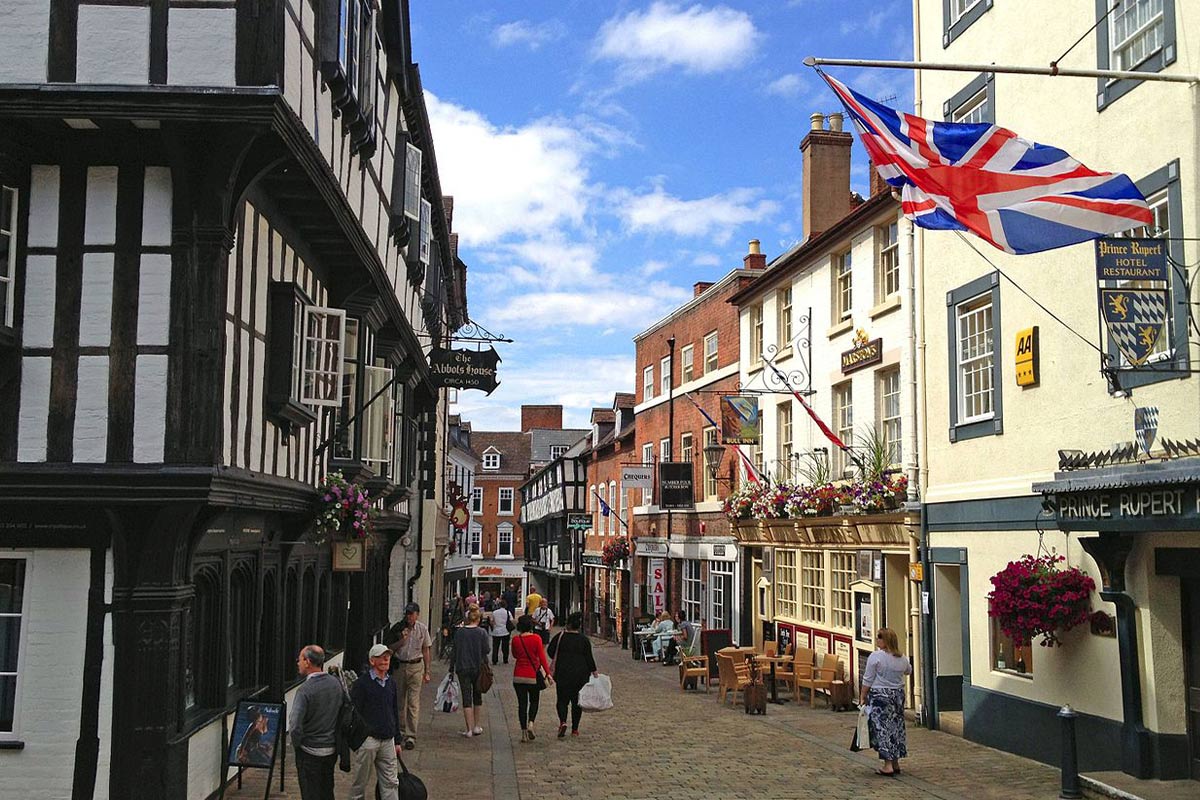 Wrapping it all up
With its rich history and vibrant pub culture, Shrewsbury promises an experience like no other. Whether you're a history enthusiast, a food lover, or looking for a friendly pub to spend the night, this town in Shropshire is the place to be. So, the next time you're in England, explore the pubs with rooms in Shrewsbury and take home memories of a lifetime.
Message the team
Fill out the form below and we'll get back to you as soon as possible.