Unique Wedding Venues in Shropshire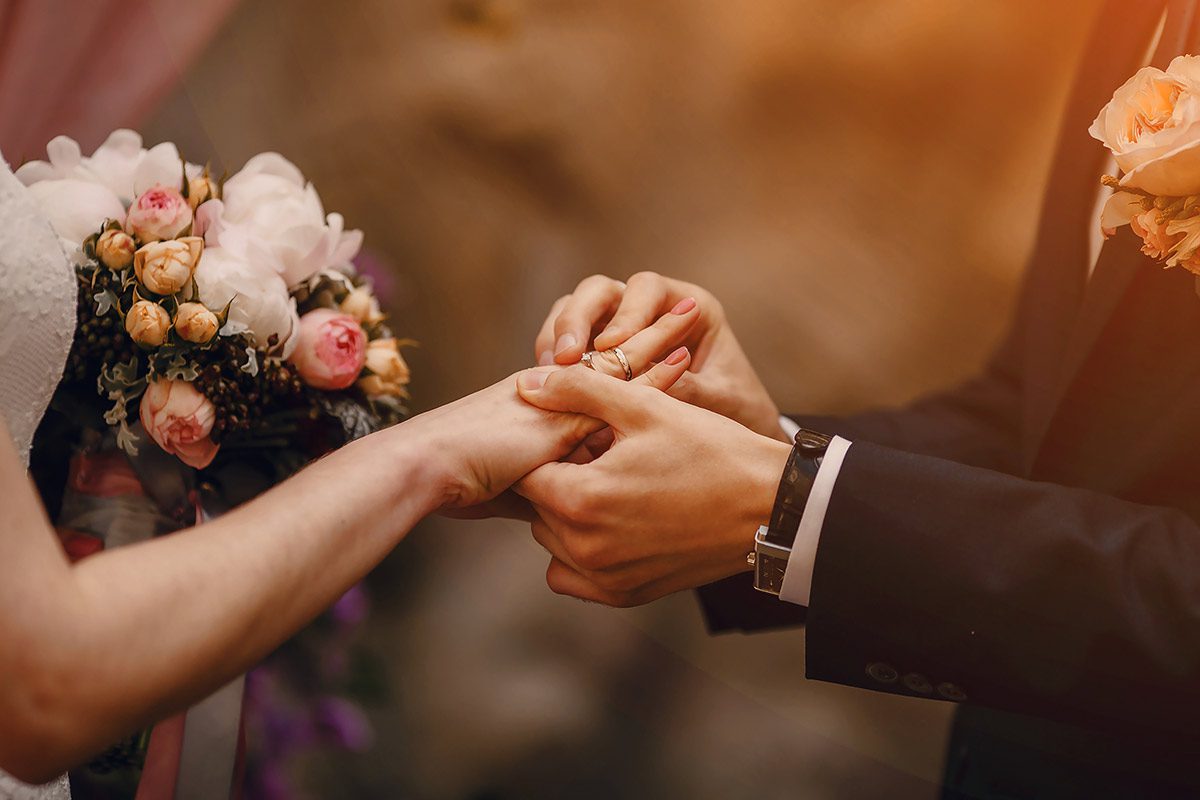 There are plenty of unusual wedding venues in Shropshire that will make your special day unforgettable. From grand country houses to rustic barns and rural country pubs there is something for everyone in this rural county set within the West Midlands. But making decisions for your wedding day isn't easy. You need to find a location that works best for your situation. Some couples prefer to hire a professional to take care of all the details, but if you have a tight wedding planning budget going DIY is a great alternative.
Finding the perfect place for your wedding
We asked several wedding planning experts what they looked for when shortlisting unique wedding venues in Shropshire. While there was some consensus, everyone had their own opinion on what made a venue special.
"The perfect wedding venue feels like home," said one expert. "It should be a place where you and your guests can relax and feel comfortable. It's also important to find a location that reflects your personality as a couple."
Another expert agreed, adding, "A venue should be reflective of the couple's taste and style. It's also important to find a place that can accommodate all your needs – from the ceremony to the reception."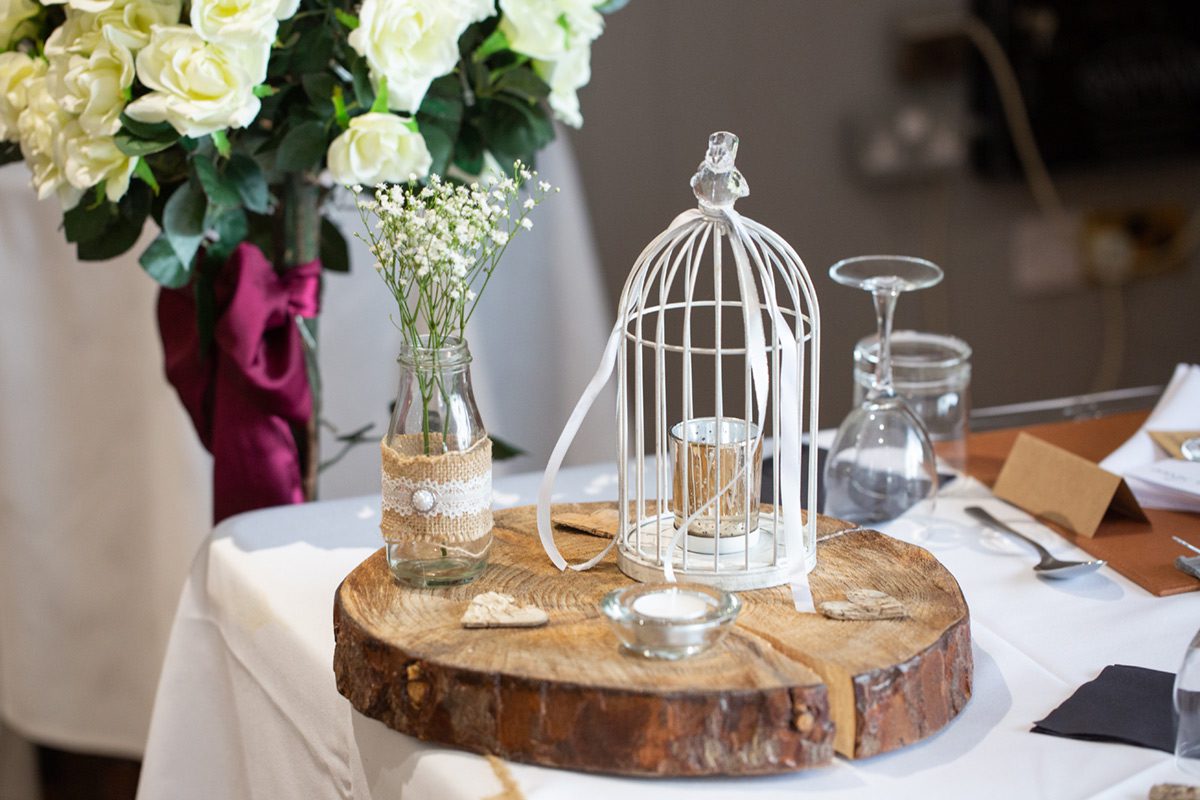 So how do you go about finding the perfect wedding venue? Here are a few tips:
Do your research
There are plenty of unique Shropshire wedding venues, so take your time to find the one that's perfect for you.
Take a look at the wedding packages on offer, they can help to help lighten the load. Planning the perfect day takes a lot of time and effort, especially when it comes to booking entertainment, managing guests, organising ceremonies and receptions. If you're hiring a hall or field, don't forget to make sure whoever is serving drinks is fully licenced.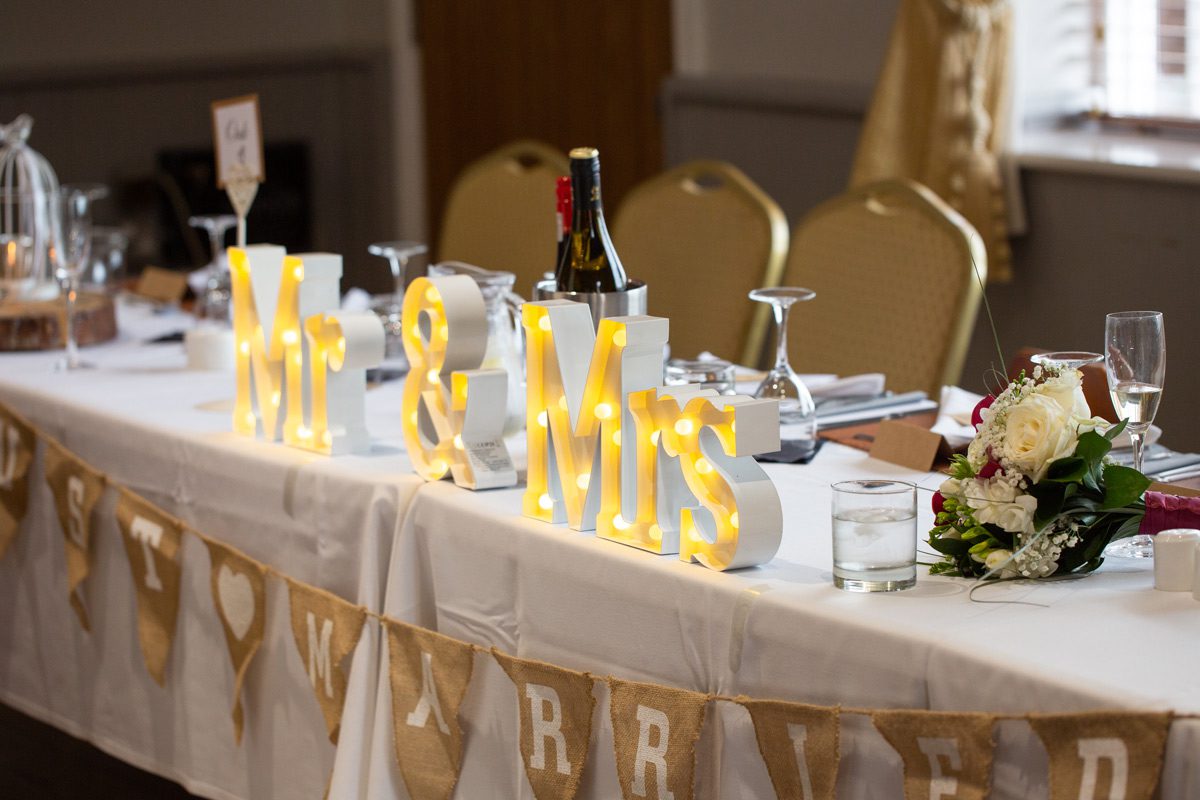 Think about your budget
Venue hire can be expensive, so it's important to think about your budget and what you're willing to spend. Perhaps consider limiting the number of guests for the ceremony and celebrate with all your friends and family in the evening.
There are several affordable unique wedding venues in Shropshire, but if you're looking for something a little more luxurious such as an exclusive use wedding venue on an enchanting country estate, you'll need to budget accordingly.
Get organised
The sooner you start searching and planning your wedding, the better. This includes booking your chosen venue.
Many popular wedding venues get booked up quickly, so it's important to plan well ahead.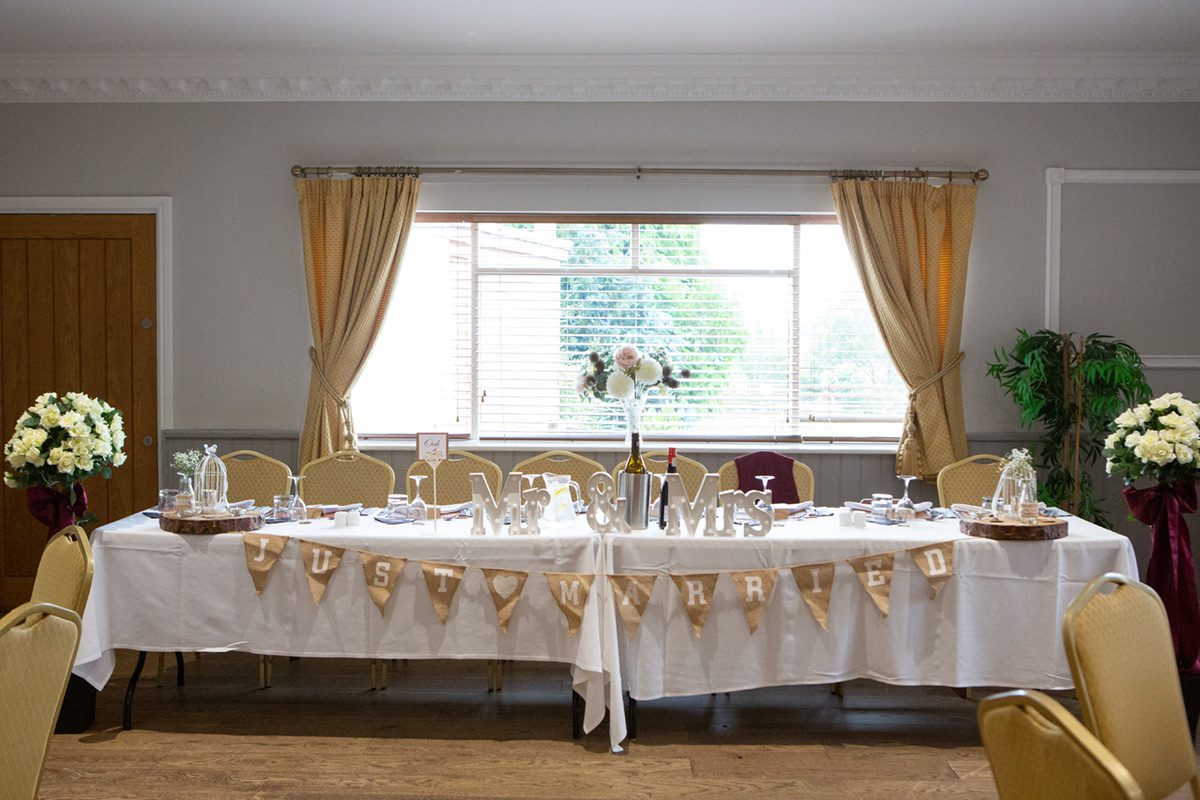 Consider your guest list
How many guests are you expecting? This will help to determine the size of the venue you need for your wedding day. If you're holding a small ceremony, but are inviting more people for the evening reception, then you should at least double the overall venue capacity.
Don't forget about accommodation
If you're planning on having guests travelling to your wedding from out of town, it's important to think about accommodation. At The Corbet Arms, our nine unique rooms can accommodate up to 18 people comfortably. We're a short drive from the historic town of Shrewsbury, striking the perfect balance between a Shropshire countryside wedding and the amenities of a town centre location.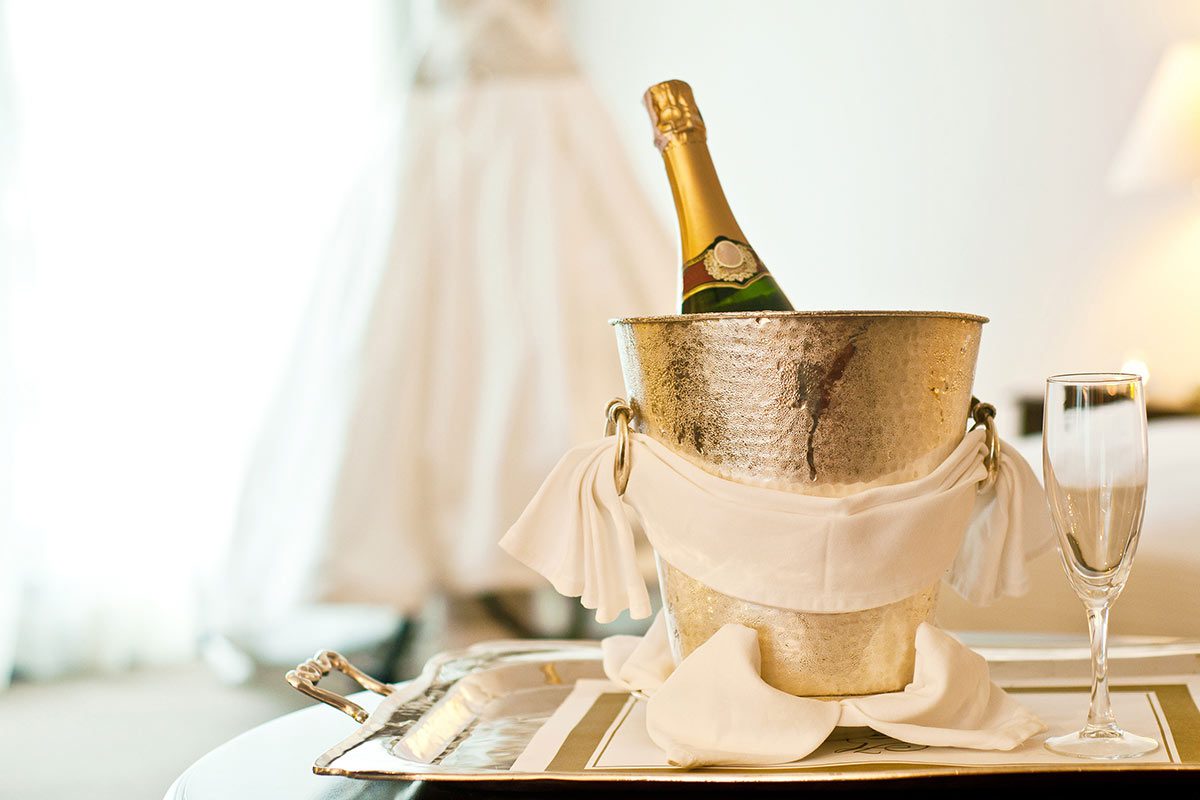 Think about your needs
Outdoor weddings are beautiful, but in England, we're blessed with all four seasons in one day, so it's important to think about the weather.
Many wedding venues have both indoor and outdoor spaces, but if your ideal venue doesn't have an indoor space, you'll need to factor this into your planning. At The Corbet Arms, we have plenty of space indoors, as well as beautiful gardens which can be used for photos whatever the weather.
Entertainment is another important consideration. If you're hiring a band or DJ, they'll need enough space to set up and perform.
For photos, stunning gardens and beautiful views are a must. There are also plenty of unique Grade II listed buildings in Shropshire with high ceilings that look fantastic for photos.
If you're hiring a caterer, they'll need access to a kitchen and enough space to set up. Some venues offer wedding packages with food included in the price, do they have a restaurant serving award-winning food? If so, it's hard to go wrong.
Unique wedding venues near Shrewsbury
The Corbet Arms
A picturesque venue for wedding receptions in Shropshire
If you're looking for a unique wedding reception venue in the county of Shropshire, you should definitely consider The Corbet Arms.
Our family-run venue is set in the historic village of Uffington situated just outside Shrewsbury, and it has a lot to offer couples who are looking for something different. We're blessed with being surrounded by picturesque Shropshire countryside overlooking the River Severn. It provides a beautiful backdrop for preserving the memories of your special day.
It's not just the flowing river that draws people to our stunning venue in the countryside. There's enough space to hold your wedding reception inside or outside with a marquee in our large garden area. We're also a fully stocked, licenced bar with a huge range of drinks. In addition, we're known locally as one of the best places to eat in Shropshire. Your special day deserves care and dedication to the finest details.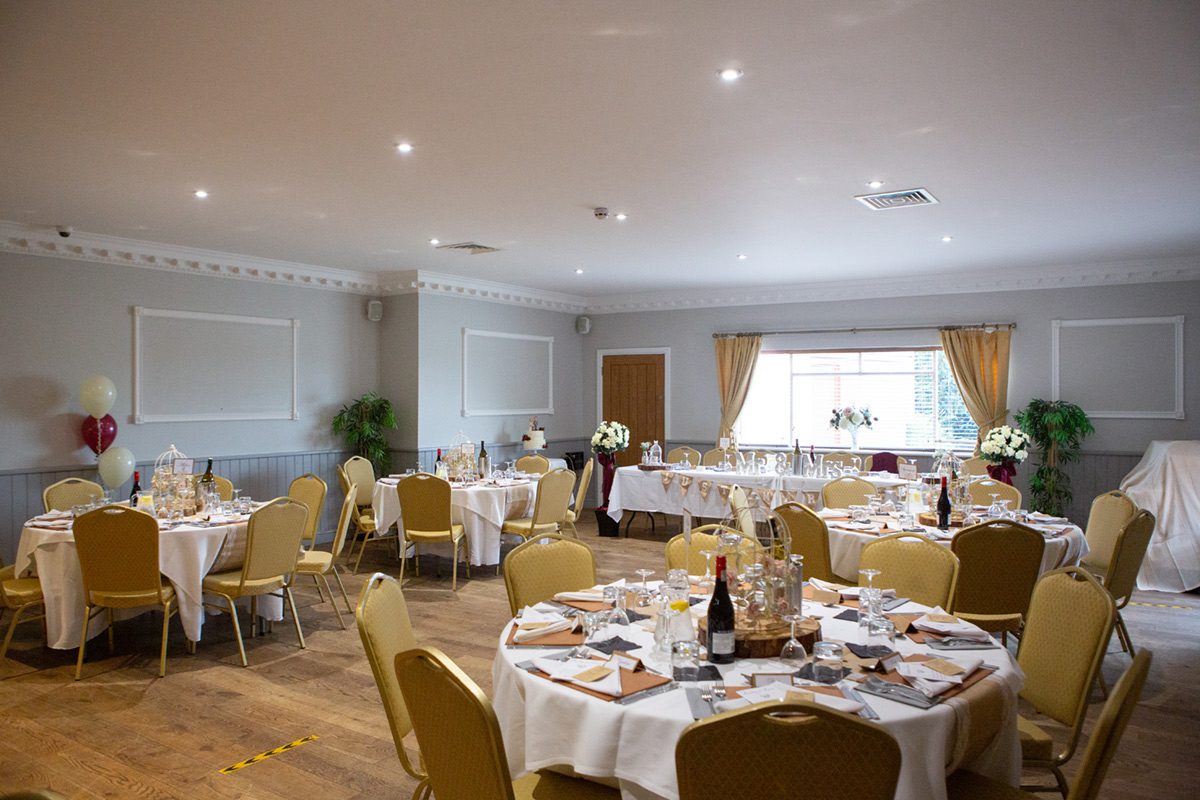 ENQUIRE ABOUT WEDDING RECEPTION HIRE
A beautiful 17th century, grade II listed building, set in 17 acres of tranquil grounds with manicured lawns, six miles west from the historic town of Shrewsbury. Rowton Castle is a popular wedding venue for couples looking for an exclusive use, luxury wedding.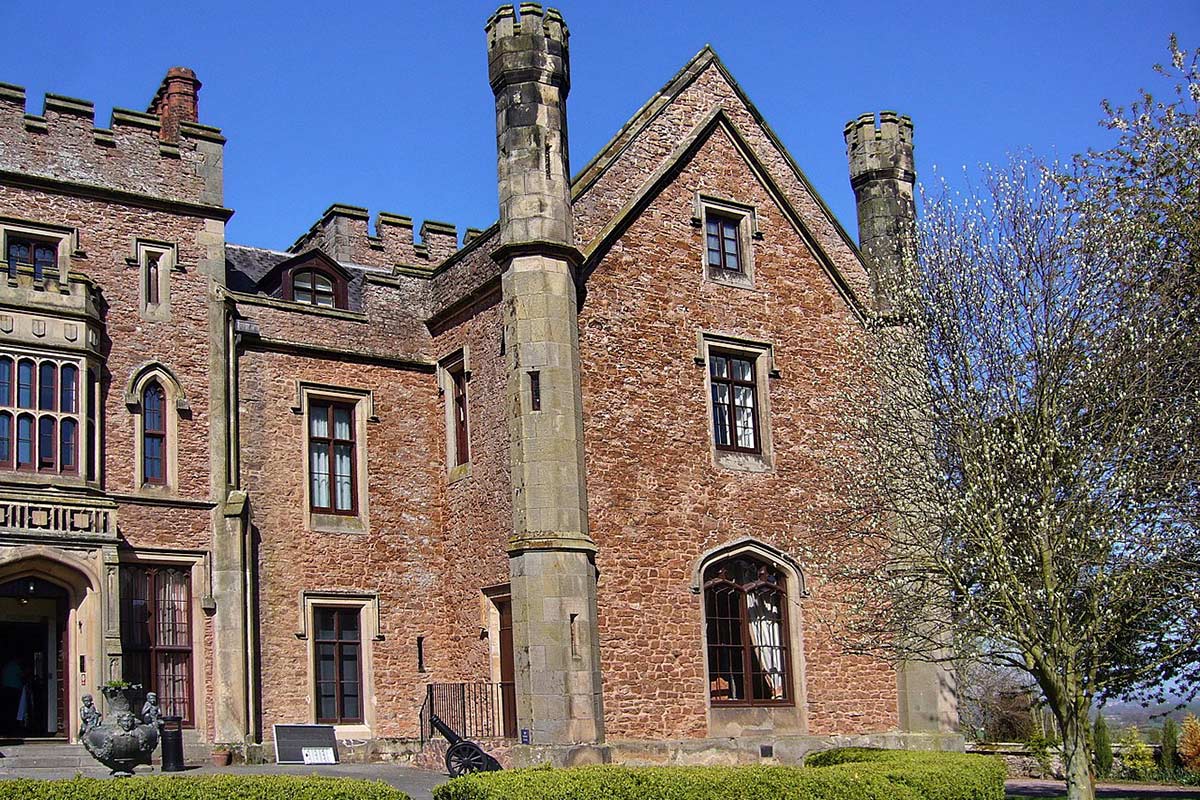 Market town wedding venues in Shropshire
Shrewsbury Castle is licensed for weddings and partnerships and offers the best wedding ceremony venue in a beautiful setting. Ideal for tiny weddings with excellent photo opportunities.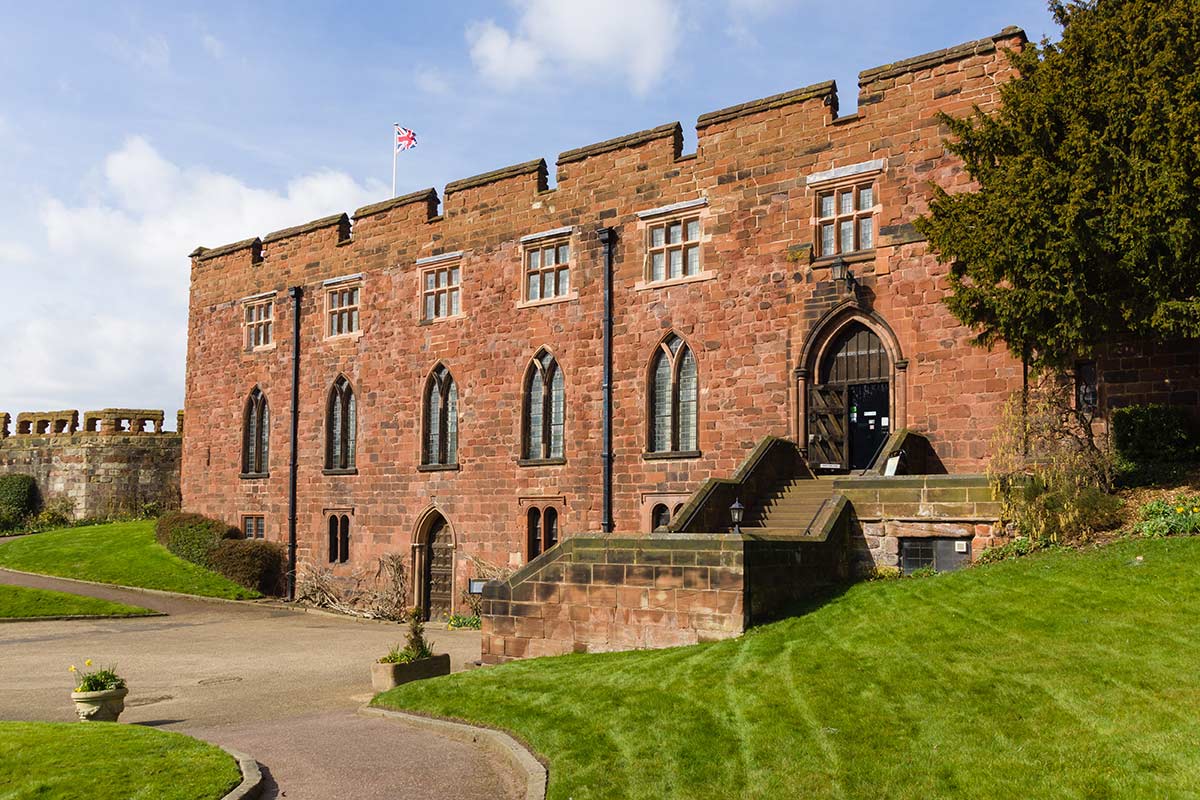 Shropshire wedding venues in Ludlow
Ludlow Castle is one of those unique venues that offer couples a romantic fairy-tale wedding venue in the heart of Shropshire. The picturesque castle is steeped in history and provides the perfect backdrop for your big day.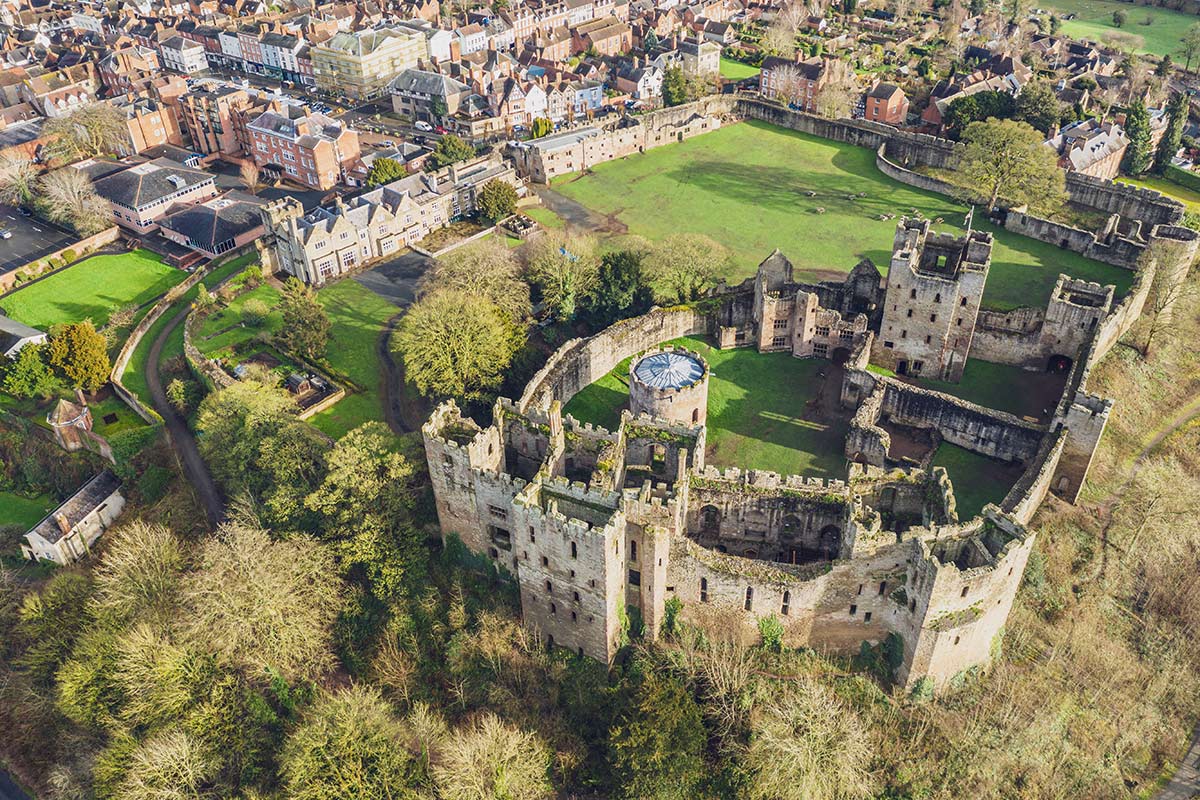 Weddings in the Shropshire Hills
If you're looking for a rustic wedding venue in the heart of the Shropshire Hills, Walcot Hall is perfect. This Georgian country house has been lovingly restored to its former glory and is set in acres of beautiful gardens and parkland within Lydbury North. It's the perfect location for an intimate wedding with family and friends.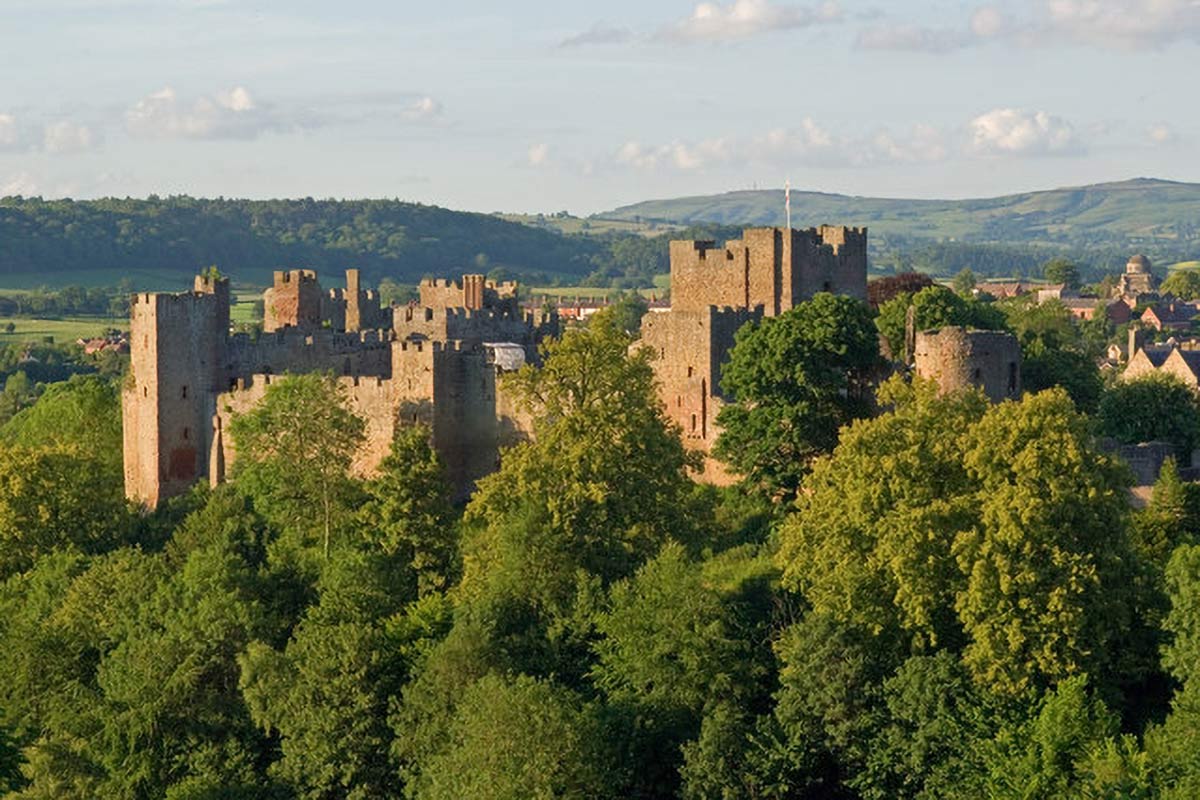 Unusual Wedding Venues
If you're looking for something really different, how about holding your wedding reception on the River Severn itself? Sabrina Boat is situated at Victoria Quay in Shrewsbury, the views as you cruise along the River are spectacular.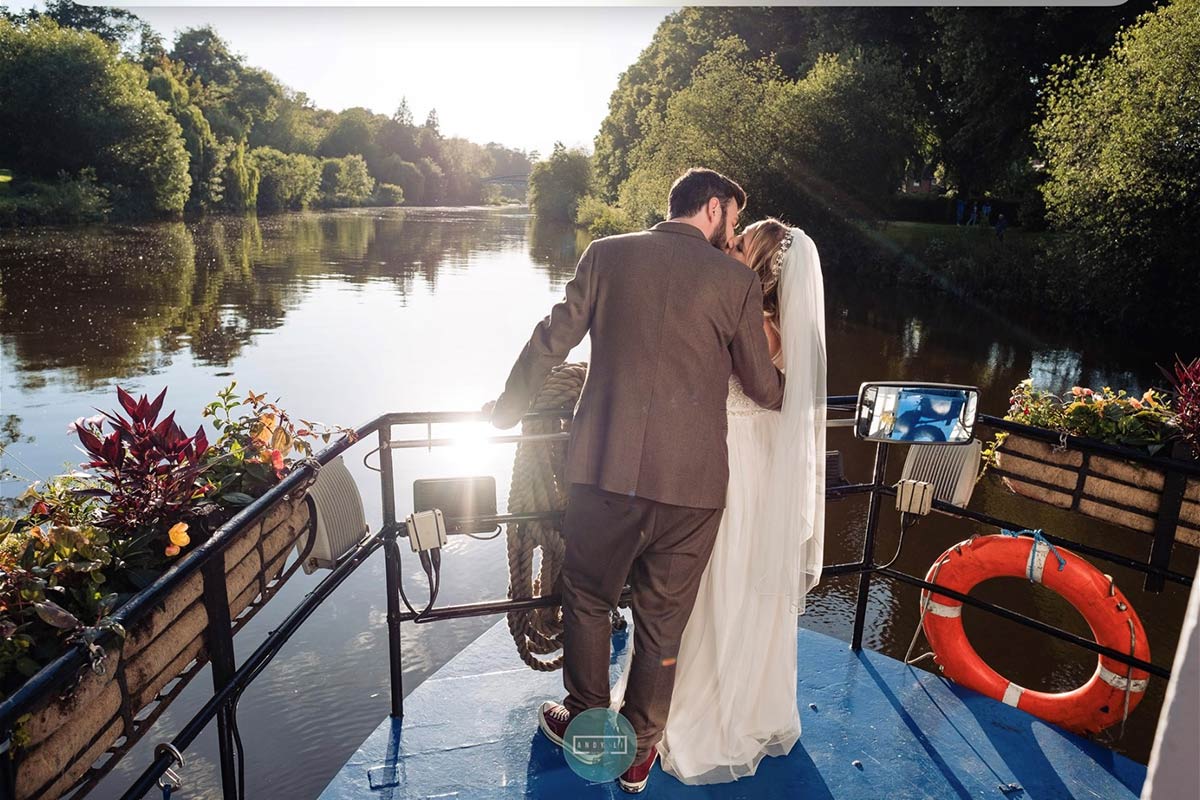 Weddings in Shrewsbury on the River Severn
Photo © Andy Li
Hire a field
If you want to decorate your wedding venue yourself, hiring a field might be the perfect solution. There are lots of companies that specialise in this type of hire and they can provide everything from tables and chairs to gazebos, marquees and even toilets.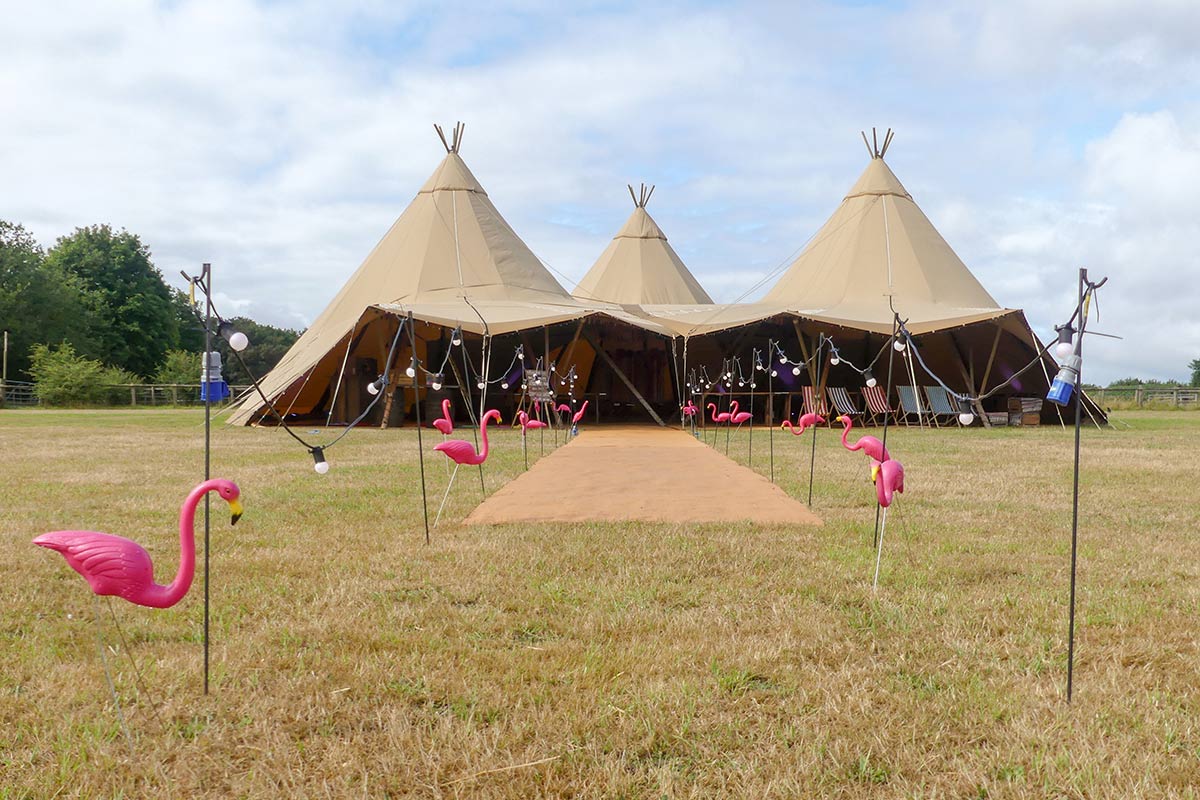 Barn weddings
Stanford Farm, between Newport and Shrewsbury, is a beautiful 16th-century barn that's been lovingly restored and is now available for celebrating weddings. It's perfect for couples who want an informal, rustic wedding with all the trimmings.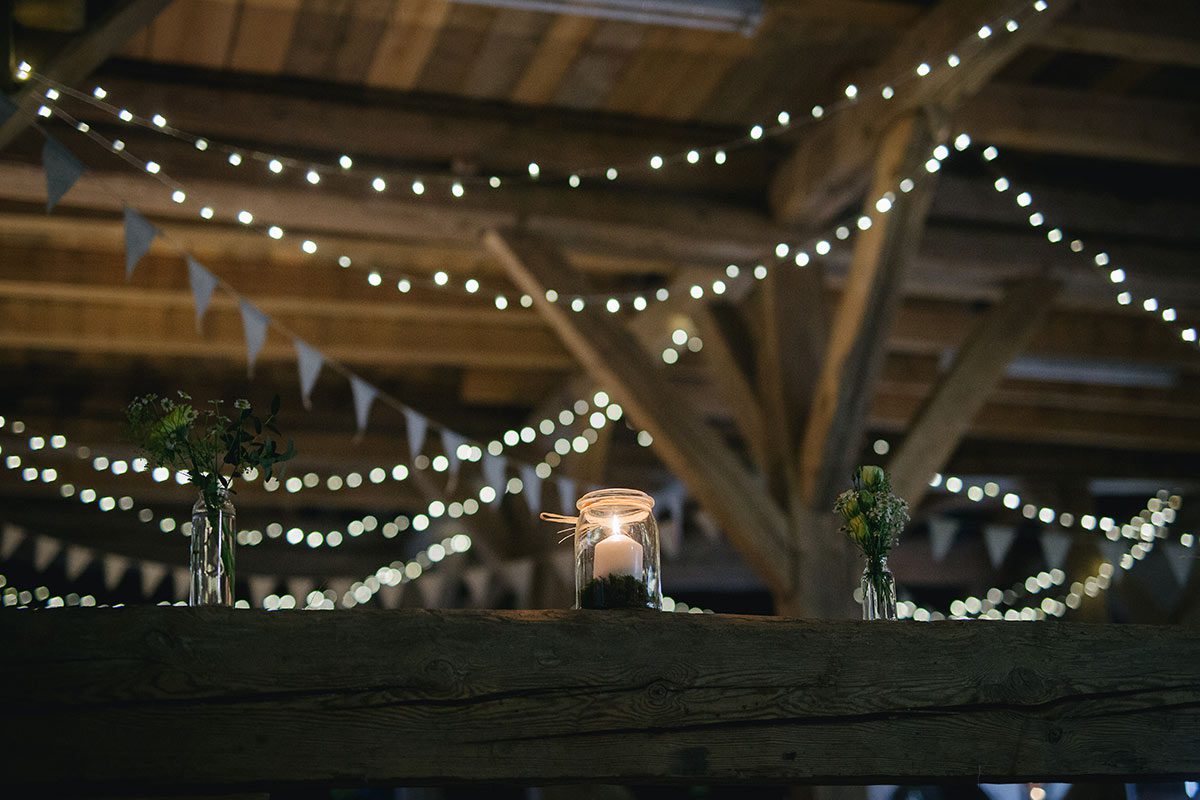 Are you planning a wedding in Shrewsbury?
If you're looking for a local wedding venue or planning a wedding in Shrewsbury or Shropshire. We'd love to hear from you. The Corbet Arms is set on the outskirts of Shrewsbury and can cater for up to 100 guests. We offer a range of buffet options to suit all occasions, prepared by experienced chefs.
Beyond our function room, we also have ample space in our gardens overlooking the River Severn and our hotel accommodation is rated one of the best in both Shrewsbury and Shropshire as a whole. To discuss your requirements call us on 01743 709 232 or contact us using the form below.
ENQUIRE ABOUT WEDDING RECEPTION HIRE
Some common questions
The answer to this question may surprise you. It's not a grand, stately home or an imposing castle – it's the humble village pub. And one of the best pubs for weddings is The Corbet Arms in Uffington. This family-run venue has been lovingly restored and offers couples a unique setting for their big day. Surrounded by beautiful countryside and nestled on the banks of the Severn, The Corbet Arms is a wedding venue with something for everyone.
The average cost of hiring a wedding venue in Shropshire varies depending on the type of venue you choose. However, most village pubs and inns charge between £500 and £750 for exclusive hire, while stately homes and castles can cost anywhere from £2000 to £5000 per day.